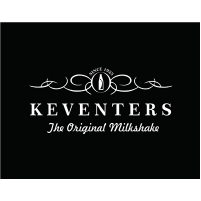 Location – 3rd Floor
Daily, from 11:00am to 9:30pm
Keventers
India. The 1920s. Edward Keventer, a Danish dairy entrepreneur, decides to establish dairy  manufacturing units in India.  Within a decade he has set up-eponymous plants in Delhi, Aligarh, Calcutta and Darjeeling.  By the 1940s  Edward Keventer emerges as one of the prominent dairy manufacturers  in India. After Independence the dairy acquires Indian ownership, when Ram Krishna Dalmia buys the Keventer dairy project located in Sardar Patel Marg from Edward Keventer's son, Werner. Thereafter, the company  is known by the name Edward Keventer [Successors] Pvt. Ltd.
R K Dalmia continually upgrades the facilities, focuses  on modernization and adds products. The latest milk bottling machinery manufactured in England called UDECK is  added. To ensure freshness and purity a pasteurizer  made by a Swedish company, ALFA LAVAL is acquired, a reputed brand even today  in milk pasteurization.
In 2015, Agastya Dalmia, the great-grandson of Ram Krishna Dalmia, along with Aman Arora and Sohrab Sitaram, decided to resurrect the brand. The first outlet launched in March 2015 in New Delhi, India. Upon receiving an overwhelmingly positive response, we quickly expanded our outlets across 65 cities in India, Kathmandu (Nepal), Dubai, Sharjah, Nairobi (Kenya). The legacy lives on and a new chapter is being written in our story.